Your berkeley real estate expert
your berkeley real estate expert
Berkeley home strategist and success architect. Leveraging data and personal connections to help you find your place in the world.
"Megan is an agent for Compass, which is completely fitting because Megan helps you orient yourself in unfamiliar territory and constantly points you in the right direction. She's a champion connector who uses her deep rolodex of connections and her wellspring of local domain expertise to identify the right home, in the right neighborhood, for the right client."
-Adam & Mollie S.
"Megan was incredibly communicative, getting back to us on weekends, evenings and holidays, and was really eager to help us find just the right home. She held our hands through the whole process, and we got the first house we put a bid on with Megan in our corner!"
Rose T. – Oakland
"Megan is a gem! She is intelligent, quick-witted, compassionate and very honest all at once. We are East Coast transplants so Megan's lifelong Berkeley resident status was immensely helpful in narrowing our search parameters and guiding us through this tricky market. This is an honest, kind and delightfully funny person to have on your team. I could not recommend her highly enough."
Katy T. – Brooklyn, NY
"You're the best, Megan, and we honestly couldn't have envisioned a better experience with an agent. You're so knowledgable, responsive, personal, professional, and you're so good at your job – it's really impressive. Thank you for guiding us so well on the sale. It's been awesome working with you."
Matt & Jess M. – Berkeley
"My husband and I met Megan and instantly admired her get-down-to-business style. Megan's responsiveness is top notch. Every email, text message and phone call was promptly answered. As a first time home buyer, she really made us feel like we were being taken care of the entire way."
-Amy B.
"Purchasing real estate in the Bay Area is disheartening, but Megan Micco will make what feels like the impossible, happen. After I met Megan we discussed the market, strategy, and how to make a competitive offer. She is responsive, strives to understand your needs, is well-versed in the local market dynamics in order to predict a competitive offer, and executes on offer day."
-Marianne P.
"I just wrapped up the purchase of my new home and the sale of my condo all within a two month period. Megan laid out a clear plan, communicated proactively, forecast each step in the process, and worked with my lender to keep everything moving forward. I give Megan my highest recommendation for both selling your home and buying a new one!"
-Sharyn F.
"We met Megan at an open house and we were immediately drawn to her friendliness, attention to detail, and high level of customer service. Expectations were high – she consistently met all of them and always went above and beyond. She blew us away. Our first offer, 1 of 12, was accepted! We would highly recommend her to anyone and everyone."
-Molly L.
"We recently bought our first home in Berkeley and Megan made it surprisingly easy to accomplish. She took the time to listen to our concerns, understand our unique needs and proactively suggest relevant properties. Not only was Megan a delight to work with but she was a true professional."
Chapin H. – San Francisco
"Buying real estate in the Bay Area is war, and Megan Micco is your best general. She is incredibly responsive, is an expert at the local market dynamics, strives to deeply understand and anticipate your needs (even before you think of them – amazing!), and gives military execution on offer day. We made up a hashtag for Megan to reflect her deep knowledge and insight: #MeganKnows"
-Chris B.
"Megan Micco is a superstar and we were blessed to find her. My advice for anyone looking to transact in real estate is: Don't settle for the first agent you meet, unless it's Megan."
-Liz B.
Thoughts and insights on real estate, sustainability, historic preservation, and wellness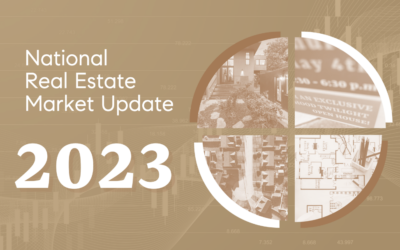 While I provide a monthly market update which focuses on economic trends, I thought I would take this opportunity to provide a national real estate market update for 2023. My goal is to provide some broader context on industry specific trends and how I think this will...