Selling your home is a big decision and a significant life change. While most sellers want to maximize the value of what is typically their largest asset, some people also have concerns about the ongoing care of their former property. Whether you have a growing family and need a larger home or are downsizing for financial reasons, I can help you position your home in the market to maximize the return on your asset and find the perfect buyer to honor the memories of your home.
A key part of the Megan Micco Method is proper positioning. I dig deep to understand the history of your home and what makes it special. I leverage my intimate knowledge of the local area to emphasize the amenities that prospective buyers will enjoy when living in the home. I then develop a comprehensive, multi-channel marketing plan that ensures maximum exposure to key buyer segments that are most likely to make qualified offers. Finally, I leverage my extensive network of local agents to ensure that the entire real estate community has advanced notice of the pending listing to create more demand and yield the highest, and most qualified, offers.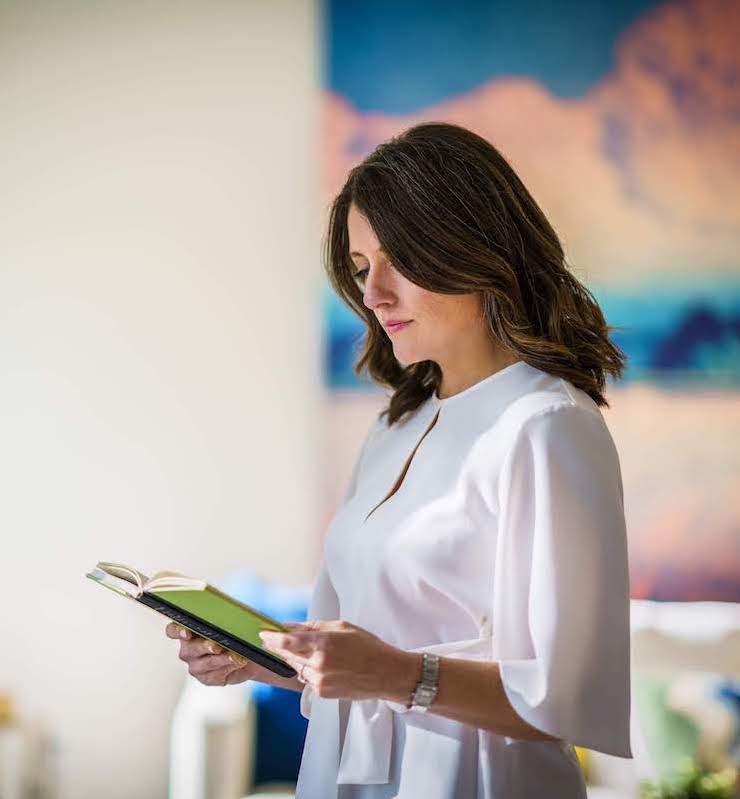 1. Choose An Exceptional Agent
Finding the right agent is the critical first step to selling your home. Sellers pay the listing agent a percentage of the final sale price. This commission pricing model means that our economic interests are aligned. If you choose to work with me I'll ask that you sign a listing agreement which is a commitment to work with me on an exclusive basis. The most important thing in selecting an agent is trust. If you don't feel comfortable with a prospective agent, for any reason, keep looking. The knowledge, experience, and integrity of your agent will play a significant factor in both the final price paid for your home, and the quality of your experience when going through the process.
2. Prepare Your Home For Sale
Nearly every property benefits from some level of investment to make it more attractive to potential buyers. Common recommendations I make include landscaping, painting, and staging, and I have a stable of reliable vendors to help prepare your home for sale. The art of home preparation is to invest in the areas that will yield the largest return on your investment, while leaving other projects for the new owners to complete. While it is difficult to determine the exact return of any given investment, analyses indicate that well staged properties fetch more than 30% more than comparable, un-staged homes.
3. Develop A Pricing Strategy
Pricing your home to capture the highest price is a critical strategic decision. The market is constantly shifting, and it is important to have a good understanding of current pricing trends. In a buyers market, or when there is considerable economic uncertainty, pricing is often transparent – sellers list price is close to what they expect to earn. In a sellers market with tight inventory, sellers often price well below their expected sale price in an effort to create a bidding war. Understanding your financial needs allows me to guide you on pricing to align with the current state of property pricing and help you meet your goals.
A comprehensive, multi-channel marketing strategy is proven to yield the best results in generating demand for your property and the highest priced offers. From a detailed website with virtual 3D walkthroughs, to inclusion on the Multiple Listing Service (MLS), to direct mail, to social media, I bring a full compliment of marketing tools to the table. In addition, I work my extensive personal network of real estate agents to identify buyers who are actively looking for similar properties. Come offer day, you're sure to have a strong list of contenders to choose from.
Price is not the only factor to consider when deciding which offer to accept. Financing factors, contingencies, and even a personal letter written by the buyer should be taken into account. I will review each offer with you in detail and point out the benefits and disadvantages of each and help guide you to a decision that meets your goals. In the event you receive multiple offers you would like to accept, I can help coordinate counter-offers and other approaches to maximize the value you receive for your property. Remember, my goals are always aligned with yours and working together as a team, we can meet your objectives.
Once you've decided which offer you want to accept, it is time to sign the contract. This is a delicate time as buyers may get cold feet, or ask for additional concessions before signing. I carefully guide you through each step of the process and create contingency plans in the event the primary offer does not work out. It is very important that you are highly available during this period to consult and sign documents.
Once you have a signed contract, the title company selected by the buyer will then perform a title search to ensure there are no claims against the property and begin the paperwork to transfer title from the seller to the buyer. There is not much for you to do during this period, but you can expect that I will regularly keep you informed on the process and if any glitches come up during this phase. Now is the time to be patient while the administrative process takes place. Don't worry – you'll soon see your bank account swell!
The property clears the escrow process, the sale records at the county assessor's office, and the money is in the bank. Congratulations! You might now be looking to purchase a new home or reinvest in an income property under a 1031 tax exchange. I can help you with the transition to the next phase of your life. Alternatively, perhaps you're looking to take your bounty and head off to a deserted beach. If so, I can connect you with a like minded agent in a tropical climate of your choice!