On occasion, a seller has a clear vision on how they would like to wrap up their time in their home. The values driven seller may not wish to stage or make improvements that the buyer would not appreciate and thus tear out. The focus of this seller was reducing environmental waste, presenting the house in the barest way by highlighting its essential form.
Upon arrival, you'll immediately notice its unique positioning, perched on a knoll that provides sweeping views of the Inner East Bay, a territory with the ancestral name of Huichin. From here, you can relish in broad bay views that extend from the glittering skyline of Downtown Oakland to the tranquil expanse of Marin County.
The house itself boasts two well-sized bedrooms and a thoughtfully updated bathroom. The kitchen, adorned with a skylight that bathes the space in natural light, is a delightful blend of modern convenience and vintage charm. It's a place where culinary creations come to life, all while enjoying the ever-changing vistas outside.
Step outside onto the expansive deck, and you'll be greeted by a breathtaking panorama of the bay. This space seamlessly blends indoor and outdoor living, perfect for entertaining or simply soaking in the serenity of the surroundings.
Additional features of this property include a detached garage, a separate laundry area, ample storage space, and a basement. These practical elements ensure that your living experience here is not only aesthetically pleasing but also convenient and functional.
One important note is that all necessary disclosures are readily available, providing you with complete transparency and peace of mind as you consider making this unique property your own.
In summary, this vintage home in El Cerrito is more than just a residence; it's a statement of sustainability, a celebration of minimalism, and an invitation to savor the beauty of the East Bay. With its original charm and versatile spaces, it beckons you to embrace its essence and create a home that reflects your vision and values.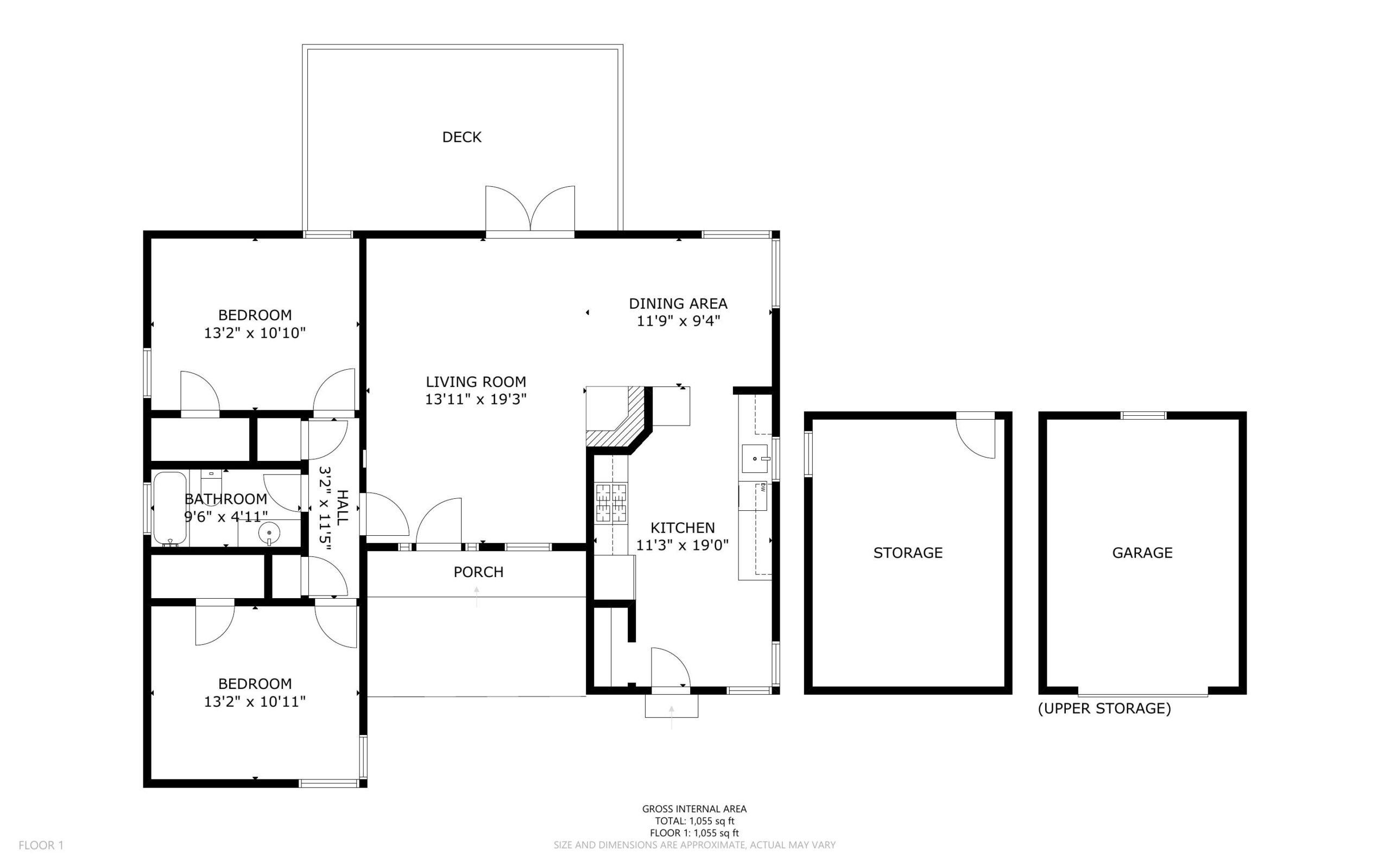 Hardwood Floors | Updated Kitchen | Skylight | Expansive Back Deck | Bay Views Sightlines from Oakland to Marin | Large Laundry Room | Side-by-Side Washer & Dryer | Detached Garage | Ample Storage Space | Unifinished Basement | Single-Floor Living |