Step into a world of comfort and sophistication at 1151 Spruce Street in the heart of North Berkeley! This 4-bedroom, 3-bathroom sanctuary is a masterful blend of style and functionality, offering a lifestyle that meets the needs of the most discerning homeowner.
As you walk through the front door, prepare to be captivated by expansive windows that not only flood the interiors with natural light but also frame beautiful views of the bay. Imagine sipping your morning coffee while soaking in these vistas—this is what home feels like. The living spaces are designed for versatility, providing flexible space for cozy family nights to vibrant social gatherings. The hardwood floors aren't just a design choice; they're a statement of authenticity that elevates every moment spent in these rooms. The kitchen is a chef's is houghtfully laid out and fully equipped. It's ready to handle everything from your daily culinary experiments to lavish holiday feasts. This is a kitchen that adapts to you, not the other way around.
Step outside, and you'll find yourself in a terraced backyard oasis. This multi-level outdoor space is perfect for al fresco dining, leisurely activities, or even cultivating your own garden paradise. The possibilities are endless! Also, with convenient off-street options, you'll never have to worry about finding a spot, even in this bustling neighborhood. And speaking of the neighborhood, you're just a stroll away from iconic Berkeley landmarks like Chez Panisse, the Farmer's Market, Cheese Board, and the original Peet's Coffee. Live in a community that not only values education but enriches your quality of life in nearly every way.
Don't miss the chance to experience the epitome of Berkeley living. Schedule your exclusive viewing today and discover all the luxuries that 1151 Spruce St has to offer!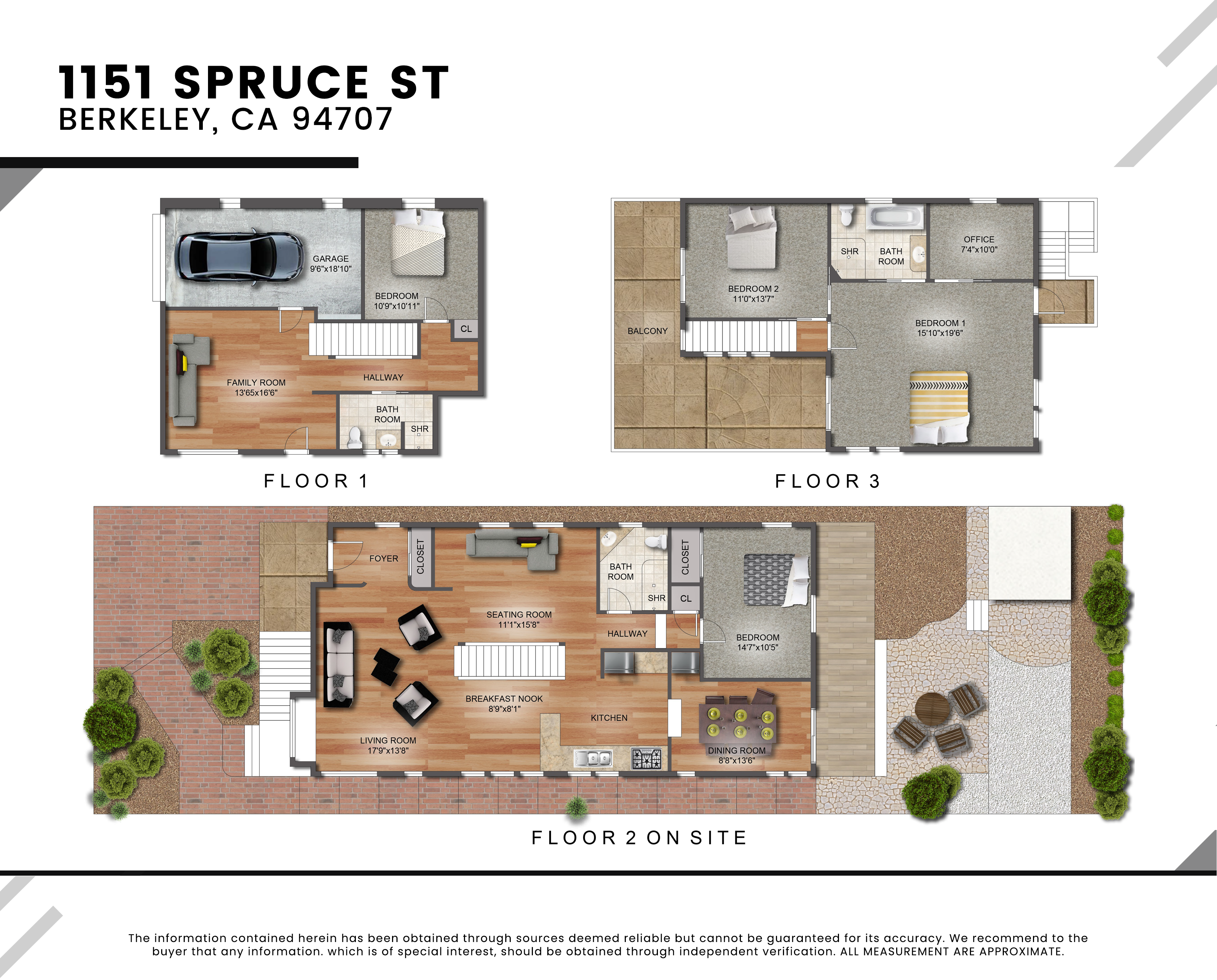 Hardwood Floors | Three Level Living | Bay Views | Wrap-Around Deck | Stacking Washer & Dryer | New Roof | Tiered Back Yard | Irriagation System | Attached Garage | Off-Street Parking | Modern Design | Walk-In Tiled Shower | Open Floor Plan